We (Thoas.nl & mr10) created the all new corporate identity for Sovon Dutch Centre for Field Ornithology. For the logo we designed a swallow with 16 perfect circles. The logo combines the scientific side (geometric) of Sovon with the birding side (organic).
The Sovon identity contains stationery, a website (under construction) and a lot of other material. Because Sovon has their own designers we created a brandguide with all the rules, idea's and inspiration for them to work with.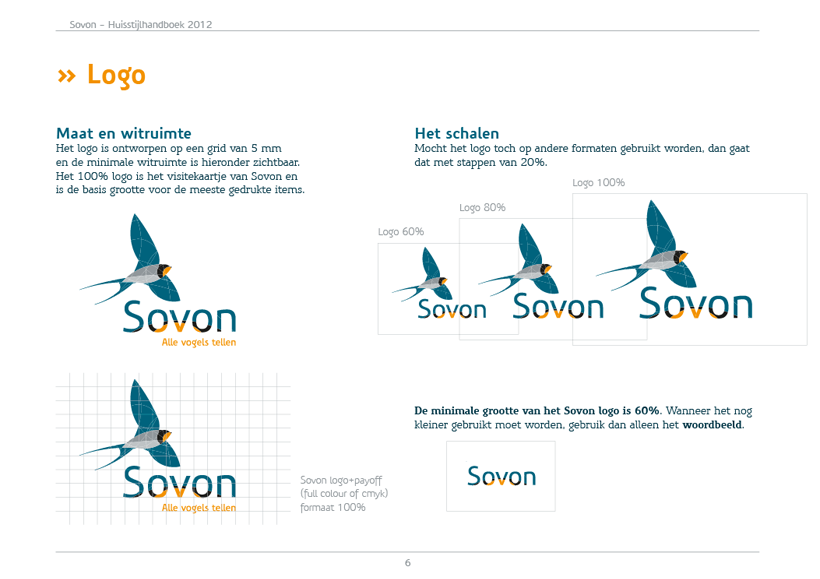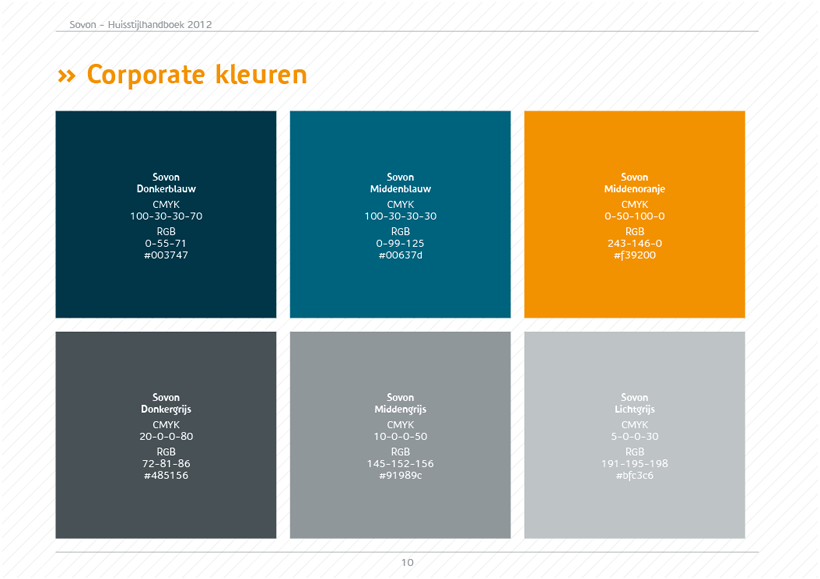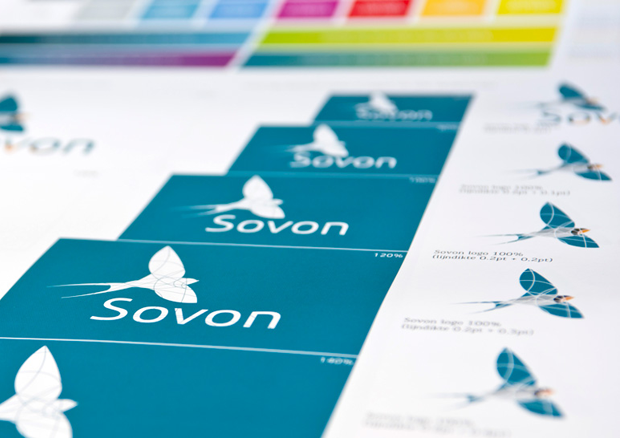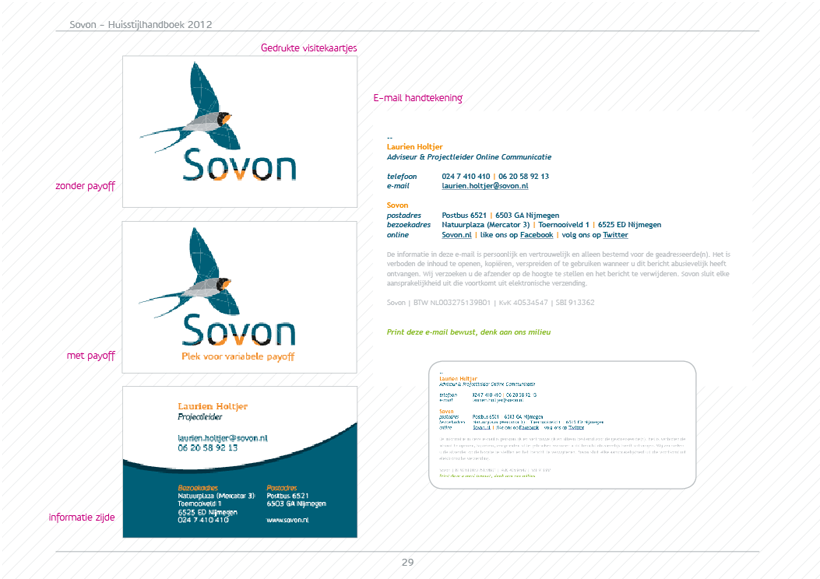 The designs and HTML/CSS for the site are done, but there is still some implementing to do. To be continued…
Recommendation by Sovon director Theo Verstrael (in Dutch):
Thoas is door Sovon Vogelonderzoek geselecteerd om de nieuwe huisstijl inclusief het nieuwe logo en de nieuwe website vorm te geven. Ga er maar aan staan om voor een sterk door inhoud gedreven club met zo'n 65 hoogopgeleide, deskundige en betrokken medewerkers 'even' een nieuwe huisstijl met alles d'r en d'r an te maken.
Thoas had al snel door dat het zou lonen om de medewerkers van Sovon zelf intensief te betrekken. Dat gebeurde met een 'Roept u maar' startsessie waar een A0-vel uit rolde vol begrippen, associaties, motivaties, observaties en associaties op associaties. Daar wist hij de kern uit te halen die hij met zijn collega wist uit te werken tot een kloppend verhaal met de nieuwe huisstijl. Opmerkingen van onze kant werden goed opgepakt en verwerkt. Hij was niet bang kritiek en commentaar te krijgen omdat hij geloofde in de richting die hij was ingeslagen. En terecht want Sovon heeft nu een moderne, frisse nieuwe huisstijl die én herkenbaar én helemaal nieuw is. Een knappe prestatie die tot stand kwam in een zeer prettige samenwerking.
Kortom, ik kan iedereen Thoas aanbevelen!
Theo Verstrael, directeur Sovon Vogelonderzoek Nederland
BewarenBewaren
BewarenBewaren